The Osborn Group
Mindfulness Classes Begin Soon!
I sincerely welcome you to my practice. Whether coming to therapy for the first time or returning to therapy, making the decision to attend therapy, and deciding upon the therapist to provide the service can be difficult.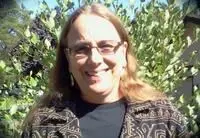 It is also making a very positive intention toward self-growth. I will provide you with some information regarding my therapeutic philosophy, background, responsibilities we each have to the process, and policies and procedures. This is meant only as an introduction, so please do not hesitate to ask any questions.

About Jan Osborn, Ph.D., L.M.F.T.

Jan Osborn has a Masters Degree and Ph.D. in Marriage and Family Therapy from Syracuse University. She taught Marriage and Family Therapy for five years at Northwestern University in Chicago, five years at California State University, Sacramento, and five years at Alliant International University. She is an American Association for Marriage and Family Therapy approved supervisor, and has practice psychotherapy for twenty years. She is certified in the practice of EMDR for the treatment of trauma and PTSD. She specializes in couple work, LGBTQI issues, addiction, trauma recovery and grief and loss. In addition, Jan developed and presents mindfulness communication workshops.

Therapeutic Philosophy

The focus of the practice is on relationships. While I see individuals, I have been specially trained in working with relationships. My marriage and family therapy theory is growth based, utilizing the strengths of the individual and those in her/his world to promote healing. Therapy explores the impact the individual has on her/his environment as well as the environment's impact upon the individual. The therapist is a guide to assist the individual and those in relationship with her/him to become aware of their perceptions, own them as theirs, share them with each other, deal with the emotions involved and make decisions regarding whether these perceptions are still useful. Relationally, agreement is not necessarily the goal, but rather for each member to fully understand and honor the other. I may work with various parts of the family to co-create and shift these perceptions to create more healing belief structures. A shift in thinking and meaning may lead to a different experience. Because we take in information according to our belief system, if our beliefs change we can see things differently. If we see things differently, we will experience them differently. Similarly, a change in experience may bring about a change in meaning or belief. Once the event is experienced differently, it can never be experienced in quite the same way again. I utilize a combination of experiential and cognitive/narrative techniques to initiate change.

Mindfulness

I also incorporate mindfulness practice which is the practice of being fully present to each moment as if to own its richness. Such a simple concept can be difficult to implement, yet it has the ability to heal the past and the future. Mindfulness practice is to look deeply to light the recesses of our minds and perceptions. The insight gained has the power to liberate us from our own suffering by undoing blocks such as fear, anger, and despair. As we become free from these blocks we become happier, we cease to act in ways that make ourselves and others suffer, and the past and future can be healed.